Professor Stanley B. Lubman is a world-recognized leader in Chinese law and a friend of the Center for Chinese Legal Studies.  A collection of his work appears on these pages.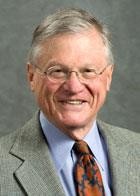 We are pleased to add to this website a section devoted to Stanley Lubman's contribution to understanding developments in Chinese law over more than fifty years, 
Stanley is a graduate of Columbia College (1958) and Columbia Law (JD 1959, LLM 1960, JSD 1969). He studied comparative law at Columbia and in Paris under a fellowship from Columba Law, clerked for Judge Wilfred Feinberg (SDNY) in 1962, and co-authored a study on planning for dealing with catastrophic accidents in government programs (coauthors Albert Rosenthal and Harold Korn (1963). He was selected at Columbia Law to specialize on Chinese law under grants from the Rockefeller Foundation and the Ford Foundation. After two years of intensive Chinese language study (1963-1965) and two years of research in Hong Kong (1965-1967), in 1967 he became a professor at the Law School of the University of California, Berkeley.
When U.S.-China relations resumed in 1972, Stanley ceased full-time teaching although he continued his scholarly research and participated in Sino-American legal exchanges. His career from then until 1997 was divided between law firms representing foreign clients in China and continuing to teach as a visiting professor at Harvard, Yale, Stanford and Columbia. He was a co-founder of the Committee on Legal Educational Exchanges With China (CLEEC), which brought hundreds of Chinese legal scholars to the U.S. in the 1980s and 1990s and an advisor to the Asia Foundation on Chinese law reform projects (1999-2011). From 2001 to 2011 he was a Lecturer at the Berkeley Law School until he retired. He wrote a column on Chinese law for the Wall Street Journal's website "China Realtime Report" from 2009 until 2016, when the site was terminated.
Professor Lubman's curriculum vitae and bio.